How to Discover New Artists Who Are Poised for Breakout Success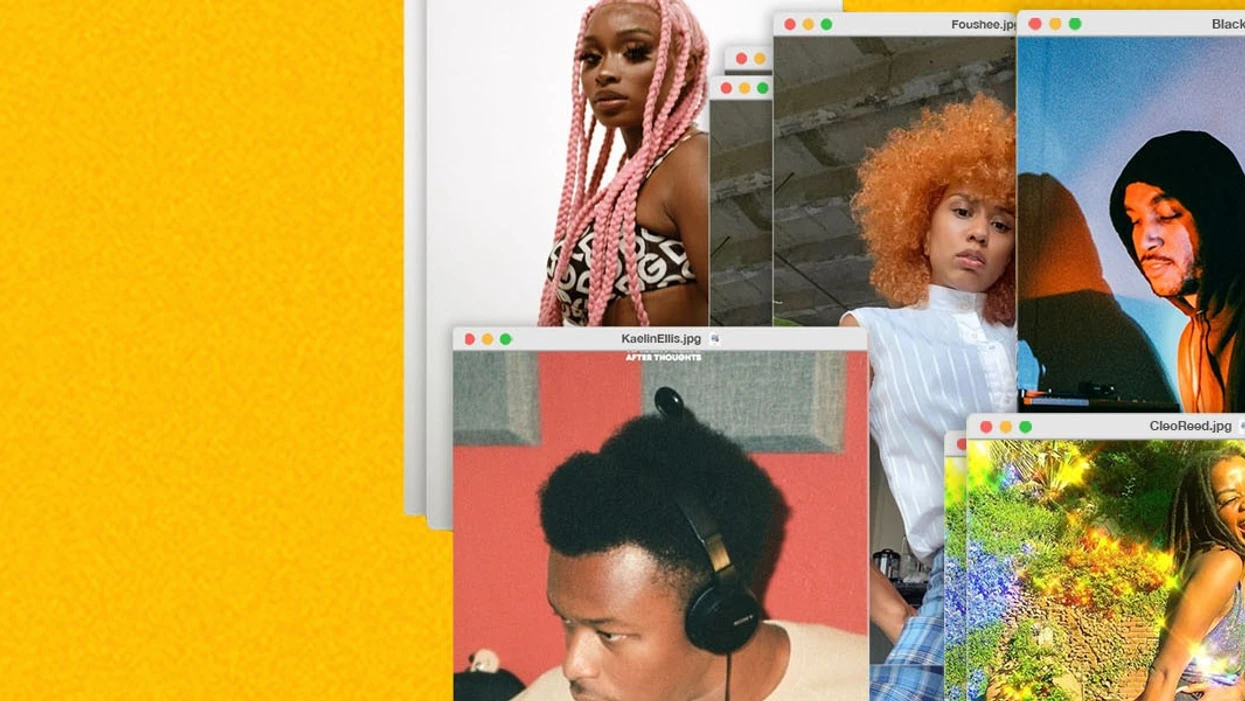 If you want to diversify your music collection, adding a few new artists to the mix is worth it. Thankfully, the internet is an excellent tool for this purpose.
Collaborations like Lil Nas X's Old Town Road venture with Billy Ray Cyrus offer fans of rap and country a way to ease into their respective genres.
1. Listen to Podcasts
Podcasts are an excellent way to discover new music because they give listeners the chance to hear bands and artists talk about their inspiration, motivation, and process. In addition, the hosts of popular podcasts can recommend new artists to their listeners and help them find their niche. This makes discovering artists who are poised for breakout success much easier for podcast listeners.
When looking for a new podcast to listen to, start by asking friends who like to listen to them. You can also search for podcasts by subject matter, such as science or true crime, to get recommendations. Additionally, many podcast apps will have charts that rank shows by popularity, which can be a good place to find the best ones out there.
Apple Podcasts is an excellent podcast app, especially since it's built-in to all iPhones and iPads. It's easy to use and has a wide range of categories, from tech news and updates (like Kim Komando Explains and Daily Tech Update) to comedy, improv, beauty, history, and more. It's also available in 175 countries and regions, making it easy for anyone to access and enjoy a wide variety of content.
You can also try out other podcast apps like Spotify and Overcast. These apps have similar features, and most of them have a huge library of content to choose from. They are great options if you don't want to be limited by an algorithm, and they allow you to customize your listening experience, such as tweaking the playback speed to 1.5x or 2x. They also allow you to create stations based on genre, so you can quickly play the right podcast for any occasion.
2. Check Out Streaming Services
Many streaming services provide access to vast catalogs of music that can be streamed over the internet or downloaded onto your device for offline listening. These apps generally offer a free tier (usually a month, but sometimes up to three) to allow you to test out the interface and curation before you decide to subscribe.
These streaming services are great for discovering new artists because they will create a playlist of music tailored to you and your listening habits. These playlists, your Daily Mixes, will feature tracks from your favorite artists and songs by similar artists that you might like. Spotify, for instance, has a great feature called "Fans Also Listen To," which allows you to click on an artist and find out a whole list of other artists or musicians who are similar in style and genres.
You can also find lists of new releases on most streaming services, highlighting the latest albums or songs recently released. Critics generally curate these and may be a good way to discover music that is not necessarily on your radar.
Streaming services are great for discovering new artists, but it's important to remember that they don't pay much money to musicians. The ballpark figure is $0.006-$0.0084 per stream, significantly less than a musician would receive from a traditional purchase. That being said, if you're listening to Ed Sheeran or Drake, you are helping these artists reach the top of the charts, which is good for them. However, if you're listening to an album by an emerging artist then it's important to check out other streaming services that pay better rates for artists.
3. Go to Shows
When it comes to music, it's no secret that live performances are a great way to discover new artists. Whether you're at a local coffee shop or your favorite club, there's always the chance that you'll be exposed to a talented act that's just about to take off.
You can also check out music discovery apps like Shazam or SoundHound to find musicians who are playing near you. These apps usually have a list of current and up-and-coming artists that you can check out.
Another way to find music is by listening to NPR's Tiny Desk Concert series. These live, private concerts feature many genres and have been known to introduce some of the biggest breakout stars in music. Past guests include Adele, Sylvan Esso, and Anderson.Paak (without autotune).
If you're looking for a particular style of art, you can follow specific hashtags on Instagram to see what other people are following. Or you can visit galleries and art fairs to meet the people who are creating the work. Once you start to build relationships, it's easy for them to connect you with their colleagues and friends who might be able to help you find new artists.
Finally, you can check out local music listings in your town's newspaper or online. Generally, the venues will have two or three acts on a bill so they can maximize their chances of making money. Getting on the bill at the right venue is a big deal for an artist and can make or break their career. So don't be afraid to reach out and ask if they have any openings coming up. It could be the beginning of your next musical love affair.
4. Check Out Social Media
The internet can be a powerful tool for finding new artists. A quick search for "musician names" and the artist's website will likely lead you to their official site or other social media platforms. This is a good way to learn more about them and see their latest releases. It also lets you follow them and be among the first to hear their latest songs!
Instagram and TikTok are great for promoting art to a wide audience, building brand recognition, gaining exposure to potential collectors and investors, and nurturing a tight-knit community of dedicated followers. Pinterest is another popular platform allowing you to share visual content and link to your website, blog, or other social media accounts.
It's a good idea to use hashtags related to the music genre you like to find similar artists and bands. You can also find new artists by checking out their producers. Producers are usually responsible for shaping an artist's sound and are an excellent source of new music. For example, Jack Antonoff produced Bleachers' hit songs August and Cruel Summer and worked with Taylor Swift on her song Getaway Car.
Determining your audience and their interest will help you determine what kinds of posts to make on your social media channels. It's better to post less frequently and have high-quality content that resonates with your audience than to post often and be uninteresting or spammy. A loyal following of a few hundred people is much better than a fickle following of thousands. The best way to build your online presence is to have a strong and consistent content strategy that leads back to a website with an art portfolio, blog, and other resources for prospective buyers.
5. Check Out Their Website
Whether they're a painter, sculptor, or photographer, artists who make their work available online and through other digital platforms are primed for breakout success. A simple search for an artist's name on Google will bring up their website, social media pages, and other information about their work. Many websites allow you to purchase artwork directly, and some are set up to host art fairs.
These tools will help you discover new artists poised for success and get in on the ground floor of their careers. Once you've found a new artist who piques your interest, be sure to follow them on social media and subscribe to their newsletters so that they can keep you updated about their latest work.
The music industry is always looking for the next big thing. But with millions of songs released each day on streaming services and a lot of the industry's talent scouting left to algorithms, it can be difficult for music fans to find the artists that really stand out. Fortunately, a new technology called Indify has partnered with the industry to provide direct strategic investment in emerging artists.
Founded by music industry talent scouts, Indify uses a proprietary algorithm to identify artists who are poised for breakout success. Its partners can then provide these artists with the capital they need to grow their music careers, allowing them to bypass traditional record deals.