Top 10 Vinyl Storage Solutions in 2023: A Comprehensive Review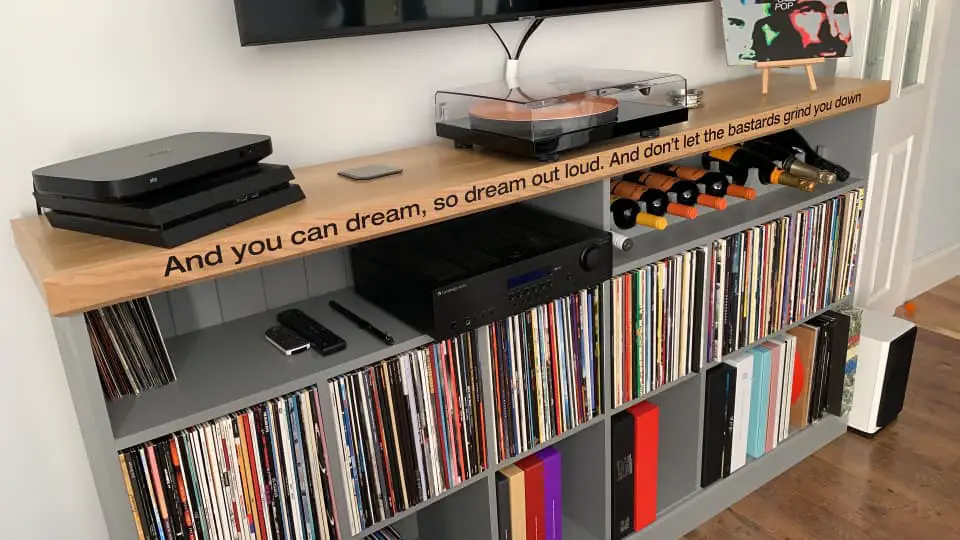 With vinyl records making a significant resurgence in the music scene, one can't help but ponder the vital question: "Where do I store my growing collection?" Fear not, vinyl enthusiasts, because we've got your back! Here are our top 10 vinyl storage solutions in 2023, offering a blend of functionality, style, and careful design to keep your records safe and accessible.
1. Neo Zilla 50 Capacity 12″ Vinyl Storage Case
Neo Media Zilla has brought a marvellous solution to media packaging and storage – a vinyl LP 12 inch storage case with a holding capacity of 50 discs. The use of quality materials makes our well-designed case extremely robust and suitable for protecting your valuable LPs.
The 12″ portable vinyl record storage case is versatile to be used for jewellery, accessories, and make-up!
2. Symbol Audio Dovetail Record Crate
Symbol Audio's Dovetail Record Crate is a blend of elegant design and durability. Crafted from solid White Oak or North American Walnut, it can hold up to 100 LPs, making it perfect for collectors starting their journey.
3. Way Basics Vinyl Record Storage Cube
For those looking for a sustainable and eco-friendly option, the Way Basics cube made from zBoard (recycled paper) can be your go-to. It's easy to assemble, stackable, and budget-friendly.
4. Crosley Record Storage Crate
The Crosley Record Storage Crate combines vintage charm with practicality. Crafted from solid wood and designed to mimic retro milk crates, it offers a nostalgic home for up to 75 records.
5. Wax Stacks Record Crate
For a quick assembly and portable option, Wax Stacks Record Crate is perfect. Its interlocking design makes it tool-free to set up and it can house up to 50 LPs. It's excellent for casual collectors or those attending swap meets.
6. Line Phono Turntable Station
More than just storage, the Line Phono Turntable Station is a dedicated hub for your vinyl experience. It features spots for your turntable, amplifier, and up to 200 LPs. The cable management system is an audiophile's dream.
7. Custom Designed Record Cabinets by Atocha Design
For those with larger budgets, Atocha Design creates bespoke, handcrafted furniture that caters to serious collectors. Each piece is a marriage of form and function, transforming your collection into a piece of art.
8. Victrola Wooden Stand with Record Holder
For a blend of retro aesthetic and modern design, Victrola's Wooden Stand is a great pick. Along with holding more than 50 records, it also has a shelf perfect for accommodating your record player.
9. Sefour Vinyl Record Carry Box
Ideal for DJs or collectors who prefer mobility, the Sefour Carry Box is sturdy, stylish, and can store up to 115 LPs. The chrome handle and locking clasps add security and a touch of class.
10. Deer Studio Vinyl Record Shelf
For those who believe in 'less is more', Deer Studio offers a minimalistic, wall-mounted vinyl record shelf. Not only does it save floor space, but it also turns your record spines into a display of album art.
Each of these storage solutions comes with its unique features and design elements, ensuring there's a perfect fit for every vinyl collector out there. Remember, the longevity of your vinyl records is not just about the way you handle and play them; it's also about how you store them. Choose a solution that suits your needs, complements your home décor, and, most importantly, maintains the pristine condition of your treasured vinyl records. Here's to a well-organized, accessible, and stylish collection in 2023!