Exploring Local Hotels: A Guide to Finding the Perfect Place to Stay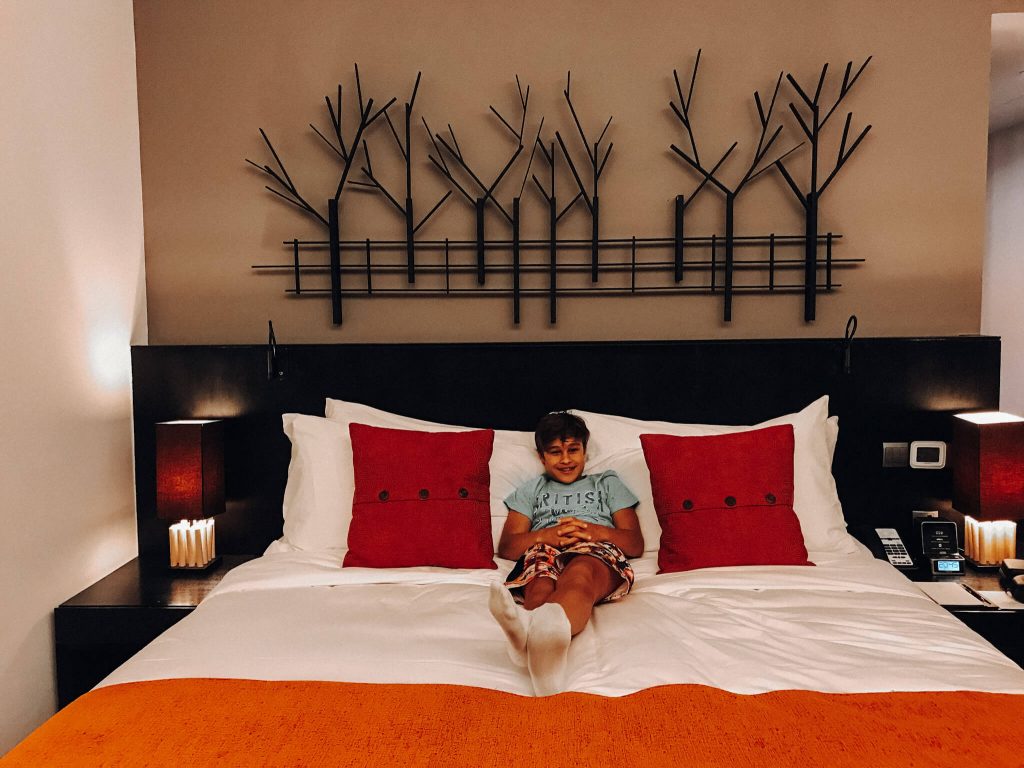 Heading on a trip but not sure where to stay? You could stick to the big chains everywhere or venture out and find a local, lesser-known hotel.
Either way, the major factors — safety, location, cleanliness, and affordability — are all important features to consider as you narrow your options. But your search will likely result in multiple hotels with similar ratings in these four areas.
So how do you narrow down those few options to find the perfect place to stay? This guide will help you as you make the vital selection that could make or break how well you enjoy your next trip.
1. Start With a Reliable Booking Site
Statistics show that online hotel booking makes up 37% of the travel industry's e-commerce revenue. Millennials and Gen-Z grew up with the internet at their fingertips and are often more comfortable making online purchases, even for things like choosing hotels.
The key to finding the ideal lodging is the booking site you use. In an industry as lucrative as hospitality, there's a lot of competition. Figure out the most important factor for your stay, and find booking platforms that excel in that area.
For instance, longer trips will require an extended stay hotel, and those aren't available at every destination. Here, Hotel Engine discusses what to look for in a long-term hotel and how to find the right one on a booking website.
A one-size-fits-all platform will give you general hotels you can find anywhere. But when you want a specific feature or a local hotel off the beaten path, you'll need to look for a site designed with those aspects in mind.
2. Consider the Transportation
Those boutique and independently-owned local hotels usually come with perks like hometown friendliness and personal touches. What they don't always have, though, is free shuttles to and from airports or bus and train stations.
How do you plan to get around town when you reach your destination? Before booking a hotel, check the distance from your arrival point and look into the transportation options.
Although rideshares are becoming more popular, not every city or town has them. Many places don't have taxi services, either. Consider your arrival time and the possibility of delays. Then, verify that you'll be able to find a safe, reliable way to get to your hotel.
Once you get to your lodgings, how will you explore the area? Are there shops and dining options within walking distance? If not, is it reasonable to hire cabs or rideshares to take you everywhere?
You may find a great local hotel on that booking site, but if it's too far away from where you need to be and you don't want to rely on someone else to drive you around town, keep searching.
3. Check the Reviews
Reviews for hotels should be taken with a grain of salt. Read them, but make your own decision based on the majority of the comments.
No matter how great a place is, there's always going to be someone who has had a negative experience. On the flip side, a hotel with poor reviews can have an occasional positive testimonial.
Look at the dates to see what the latest reviewers have had to say. If the overwhelming results are negative, and the complaints are things you don't want to deal with, it's not worth taking the chance on your trip.
A note about star ratings. They're helpful as a way to narrow down your search (you can filter out 1- and 2-star ratings if you don't want to risk possibly unsafe lodging), but they shouldn't be the only way you judge a hotel.
These ratings vary by country and are sometimes chosen by the hotel itself. Features like price, location and amenities determine the overall star level. Use the stars to guide you, but don't let them be the sole way you select a local hotel.
Conclusion
Staying in a local hotel on your next trip can be a fantastic way to avoid the business and lack of personal touches in chains. Follow this simple guide, use booking platforms that include independently owned facilities and boutique hotels, and consider all the information you read carefully. Your perfect hotel is just around the corner!