From Aspiring to Certify: Navigating the PMP Certification Application Process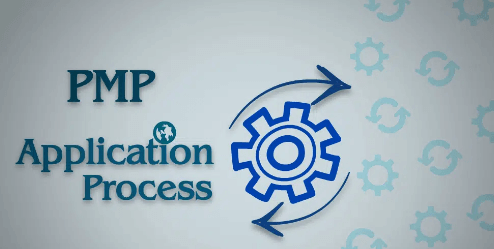 Introduction:
Becoming a certified Project Management Professional (PMP) is a significant milestone for any aspiring project manager. The PMP certification is recognized globally and serves as a testament to an individual's expertise in project management. However, the application process can be daunting, often requiring meticulous attention to detail. In this blog post, we will guide you through the journey of transforming from an aspiring project manager to a certified PMP. We will explore the essential steps, prerequisites, and valuable tips to navigate the PMP certification application process with confidence and success.
Understanding the PMP Certification:
To start, it's crucial to have a clear understanding of the PMP certification. Offered by the Project Management Institute (PMI), the PMP certification is designed for professionals with substantial project management experience. It validates their ability to lead and direct projects effectively. Familiarize yourself with the PMP Handbook provided by PMI to grasp the certification's requirements, eligibility criteria, and the overall process.
Meeting the Prerequisites:
Before applying for the PMP certification, ensure you meet the prerequisites outlined by PMI. These prerequisites include a combination of education and project management experience. Aspiring PMP candidates need either a four-year degree (bachelor's or equivalent) along with 36 months of project management experience, or a high school diploma (or equivalent) with 60 months of project management experience. Additionally, you must accumulate 35 hours of project management education. If you lack the required education or experience, consider obtaining them through relevant courses or by gaining practical experience through volunteering opportunities.
Familiarizing You with the Application Process:
The PMP certification application process requires attention to detail and careful organization. Start by creating an account on PMI's website and submit the application electronically. Prepare your project management experience records, ensuring you accurately document your roles, responsibilities, and the number of hours spent on each project. Provide detailed descriptions highlighting your project management skills and competencies. Remember to keep a backup of all the documentation you submit.
Preparing for the PMP Exam:
Once your application is approved, it's time to prepare for the PMP exam, a critical component of the certification process. PMI recommends using the PMP Examination Content Outline as a study guide. Familiarize yourself with the five process groups and ten knowledge areas outlined in the PMBOK® Guide (Project Management Body of Knowledge). Leverage study materials such as books, online courses, practice exams, and study groups to enhance your understanding of project management concepts and techniques.
Exam Day Tips and Strategies:
On the day of the exam, it's essential to be well-prepared and confident. Arrive early at the test center, carry necessary identification documents, and follow the instructions provided. Pace yourself throughout the exam, managing your time effectively. Read each question carefully, eliminate unlikely options, and choose the best answer. If unsure about an answer, make an educated guess and flag the question for review. Remain calm and focused, as the PMP exam is designed to test your application of project management knowledge in real-world scenarios.
Conclusion:
Achieving PMP certification is a significant accomplishment, showcasing your expertise and dedication to the project management profession. By understanding the prerequisites, diligently completing the application, and adequately preparing for the exam, you can navigate the PMP certification process with confidence, transforming yourself from an aspiring project manager to a certified professional.