The TV Soundbar With Amazing Sound Power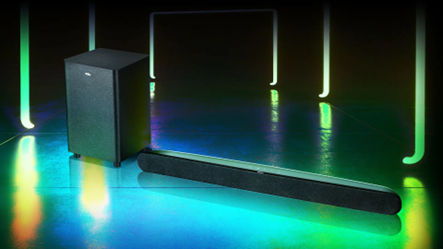 You can only fully immerse yourself in your favorite films, TV series, and music with a strong and clear audio system when enjoying high-definition graphics and immersive cinematic experiences. With its amazing sound quality and adaptability, the TS6110 2.1 channel home theatre soundbar is designed to enhance your entertainment experience. This post will go over the top TV soundbar with many amazing features.
The TS6110 2.1 Channel Home Theater: Amazing TV Soundbar
Let's delve into the details of this amazing soundbar and discover why it's a game-changer for your home entertainment setup.
Unleash the Power of Dolby Audio
One of the standout features of the TS6110 is its support for Dolby Audio technology. Dolby Audio is renowned for delivering exceptional audio quality that enhances viewing and listening pleasure. With the TS6110, you'll experience crystal-clear dialogues, immersive surround sound, and rich, detailed audio that makes every scene come to life. You will hear everything, such as the subtle rustling of leaves in a forest or the thunderous roar of a movie explosion. It will provide you with a deep sound.
240W Maximum Audio Power
The TS6110 boasts an impressive maximum audio power of 240W, making it one of the most powerful soundbars in its class. This remarkable audio output ensures that you hear every detail and feel the intensity of your entertainment. TS6110's powerful sound will transport you into the action, delivering an immersive experience like never before. Bass and power are important when you want to get fully involved. With no wires to connect to the soundbar, you can effortlessly position the wireless subwoofer in a corner of your room and enjoy thunderous bass. Immersive audio is achieved with a maximum audio power of 240W.
Wireless Music Streaming via Bluetooth 4.2
In addition to enhancing your TV audio, the TS6110 doubles as a versatile music player. Thanks to its built-in Bluetooth 4.2 technology, you can effortlessly connect your smartphone, tablet, or other Bluetooth-enabled devices to the soundbar. This feature lets you stream your favorite playlists, podcasts, and music apps wirelessly, eliminating the need for additional speakers or a complicated setup. If you're entertaining guests or enjoying downtime, the TS6110 ensures your music sounds incredible.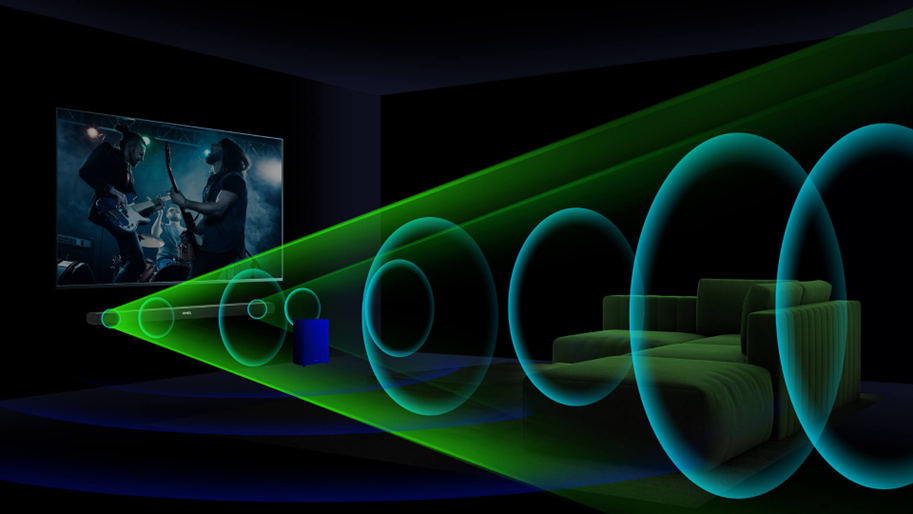 Multiple Input Options for Maximum Convenience
The TS6110 is designed conveniently, offering multiple input options to suit your connectivity needs. It features HDMI-ARC, Optical, AUX (3.5mm), and USB inputs, allowing you to connect to various devices. HDMI-ARC allows for a seamless connection to your TV, ensuring that audio syncs perfectly with your visuals. The Optical input is ideal for high-quality audio from your Blu-ray player or gaming console. The AUX and USB inputs provide additional versatility for connecting various devices, making the TS6110 a central hub for all your entertainment needs.
Conclusion
We hope we guided you well on the tv soundbar with amazing features. TS6110 2.1 channel home theater soundbar is a powerhouse of audio performance and versatility. You don't need to rely on mediocre sound. You can increase your entertainment to new heights with the TS6110 soundbar. So, upgrade your sound today and rediscover entertainment magic with the TS6110 soundbar.